On Monday, everyone received their blue report cards for the first marking period. Hopefully, your grades were not a shock to you. If they were, don't worry! We'll be working on goals for the second marking period today so that we aren't shocked when we receive our next report cards in January.

First, we will calculate our GPA, or grade point average.
It might be really easy to just look at the GPA box on your report card, but you should understand just how those grades on your report card affect how your GPA is calculated. Your GPA is between 0 and 4 points in middle school. You need a 2.0 GPA to graduate from high school, among other requirements.

Your GPA is important for a number of reasons, including:
* It's one of the most important factors on college applications
* It determines your class rank in high school
* It is a factor in many scholarships

Instructions
1. Working with a friend, utilize the "Calculating My GPA" worksheet to calculate your GPA for the first marking period. Skip step 5 since Middle School grades are not weighted.

2. Once you've calculated your GPA, create an icon from the box of icons. Put your name on the back so that other student's won't know it's yours. Next, tape your icon to the GPA Tracker in your classroom. We will use this to track our progress this year.

3. After you have calculated your GPA and placed your icon, fill out the GPA Goal Setting sheet for the first marking period. Share your goals with another student and have them sign the bottom of your paper.
Powered by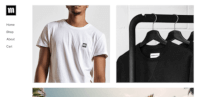 Create your own unique website with customizable templates.